Home Buying Guide
Looking for a home? Where should you begin? Home buying can be an over whelming task. Here, we provide you with smart home buying guide tips and suggestions in helping you finding that perfect home!
Five Tips For The First Time Buyer

1. Determine your specific needs as a first-time buyer. How much room do you need? Are you concerned about schools? Commuting time? Proximity to family and friends? Is this a starter home, or are you likely to be here in five or ten years? Are you buying at the height of or bottom of a market? What financial resources do you have, or must you obtain, to purchase your home?
Guide To Buying A Condo
The condominium market has been rising steadily for the past few years, with the condo market regaining the momentum and importance it had in the initial condo boom of the 1980s.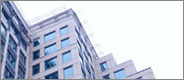 Is A Townhouse For You?
With the huge variety of real estate choices on the market today, many people aren't even clear on what a townhouse is, much less whether or not it's the right choice for them. So what, exactly, is a townhouse?